Welcome To The Online
Paris France Travel Guide
All About Us & our travel guide
About Our Paris France Travel Guide. What initially started out as a summer vacation turned into a lasting love affair with France — the food, the people, the country. We've traveled to other places but always return to our favorite destinations: Paris and Provence.
For the past twenty years we have been passionate travelers to France and we just can't seem to get enough of Paris.
For us, there is no greater thrill than to share our discoveries with others. And in this online Paris France travel guide we're happy to draw on our knowledge of hidden Paris to help you with your travels to the City of Light.
When planning your next to Paris, you can always find free information and help, as well as Paris Insiders tips, of course!
In the meantime, take an armchair trip to France by reading our book of culinary memoirs, How to Cook Bouillabaisse in 37 Easy Steps: Culinary Adventures in Paris and Provence, winner of the Paris Gourmand World Cookbook Award! It's available from us, with free shipping, or from Amazon
.
About Paris Insiders Guide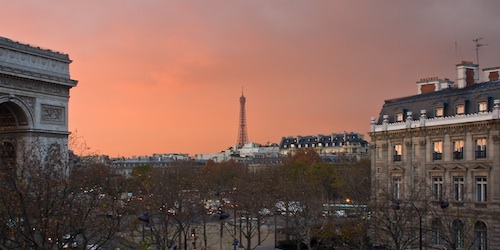 We are two real people and we write and recommend everything you find at Paris Insiders Guide.
Through our years of exploration of the city and its culture some of our gest times were finding the best of Paris — the hidden secrets, the places that most tourists never see. And since Paris is where we love to be, we have plenty of opportunity to review our information and to keep Paris Insiders Guide up to date.
The information you find on our online Paris France travel guide will help you plan a memorable trip. Thanks for visiting and let us know what you think. Also, feel free to contact us with questions about Paris travel.
Bon voyage !

More Information to help you plan your trip
Want To Learn More?
Don't Miss a Single Paris Travel Tip –
Sign up for Le Petit Journal !
the newsletter of Paris Insiders Guide