Welcome To The Online
Paris France Travel Guide
All About Us & our travel guide
About Our Paris France Travel Guide. What initially started out as a summer vacation turned into a lasting love affair with France — the food, the people, the country. We've traveled to other places but always return to our favorite destinations: Paris and Provence.
For the past twenty years we have been passionate travelers to France and we just can't seem to get enough of Paris.
In 2001 we went to Vietnam and adopted our son, Alexandre, but that didn't stop us from traveling to France as often as we could.
In fact, we were living in Paris when Alexandre started First Grade in a charming school set against Parc Monceau. By the time he was eleven he had visited Paris twelve times!
Sharing our adventures & expertise
About Our Paris Travel Guide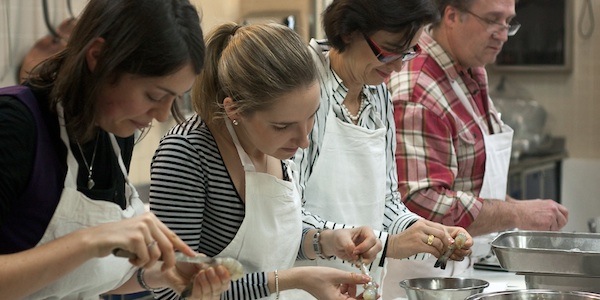 For us, there is no greater thrill than to share our discoveries with others. So in this online Paris France travel guide we're happy to draw on our knowledge of hidden Paris to help you with your travels to the City of Light.
And that's just what we do here at Paris Insiders Guide, the online Paris France Travel Guide! When planning your next to Paris, you can always find free information and help right here, as well as Paris Insiders tips, of course! We are continually updating information to make sure this remains the best Paris France travel guide anywhere.
In the meantime, take an armchair trip to France by reading our book, How to Cook Bouillabaisse in 37 Easy Steps: Culinary Adventures in Paris and Provence, winner of the Paris Gourmand World Cookbook Award for 2011! It's available from us, with free shipping, or from Amazon
.
And, if you're particularly interested in the culinary secrets of Paris, buy our eBook, The Paris Gourmet Food Guide. It takes you on a culinary journey through the world of gourmet food in Paris today, with the best food shops, boulangeries, our 70 top recommended restaurants, and much more.
About Us
And The Paris France Travel Guide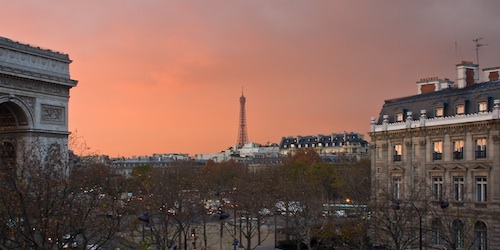 We are two real people – Diane Shaskin and Mark Craft – and we write and recommend everything you find at Paris Insiders Guide. We call it that because we know Paris like insiders!
Through our years of exploration of the city and its culture, we discovered we enjoyed finding the best of Paris – the hidden secrets, the places that most tourists never see. And we really enjoy sharing our discoveries with other travelers.
Our standards are high — if it's not something we think is great, we don't share it with others. And since Paris is where we love to be, we have plenty of opportunity to review our information and to keep Paris Insiders Guide up to date.
One of the advantages of being visitors to Paris instead of residents is that we're constantly seeing the city with "fresh eyes". We go to Paris twice a year and, before each visit, we're researching and updating our little black book of things to do and places to go.
The information you find here at this online Paris France travel guide will help you plan a memorable trip. Thanks for visiting and let us know what you think. Feel free to contact us with questions about Paris travel.
Bon voyage !

More Information to help you plan your trip
Want To Learn More?
Don't Miss a Single Paris Travel Tip –
Sign up for Le Petit Journal !
the newsletter of Paris Insiders Guide