Guide to Hidden
Paris Attractions
Paris is more than the Louvre!
Sure, want to see the iconic Louvre Museum and the Eiffel Tower, but there are many lesser-known monuments and museums that may not have made it to the top of your list. Yet.
We're here to change that for you! It's time to discover some of the not-to-miss attractions that make the city such a great place to visit.
For instance, there's a sewer tour at the Sewer Museum – Le Musée des Égouts de Paris). It's a fun and fascinating way to spend some time below ground in The City of Lights.
The Museum of Fashion is home to one of the best fashion collections in the world.
Other attractions are just outside of the city. There's Versailles and the lesser known but equally sparkling Chateau de Chantilly. Both are worth a visit.
If you're traveling with children, don't miss the big science museum – Cité des Sciences et de l'Industrie – found at Parc de la Villette. Free entrance is included with the the Paris Museum Pass.
Paris Fashion Museum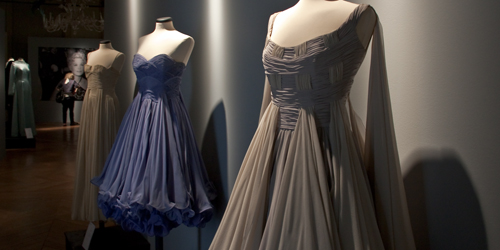 The Musée de la Mode et du Textile (Costume and Fashion Museum) is located in a wing of the Louvre along Rue de Rivoli, the Pavillon de Marson.
This museum pays homage to the capital of fashion.
There are 20,000 exhibits and 35,000 accessories which are presented by theme. Costumes date back to the 16th century and include Brigitte Bardot's wedding dress. 107 Rue de Rivoli 75001.
Sewer Tours – Le Musée des Égouts de Paris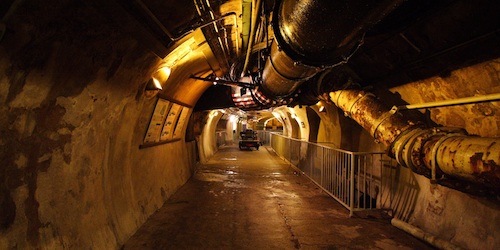 The égouts (sewers) are a popular underground Paris France attraction and have been since the time they were built during the reign of Napoleon III. (Wasn't everything in Paris?)
This 1300-mile network of tunnels, if laid end to end, would stretch from Paris to Istanbul! At one time, underground boats cruised the sewers but were eventually banned after bank robbers began making their creative getaways via the égouts! Located across from 93 Quai d'Orsay, 75007.
Chateau de Chantilly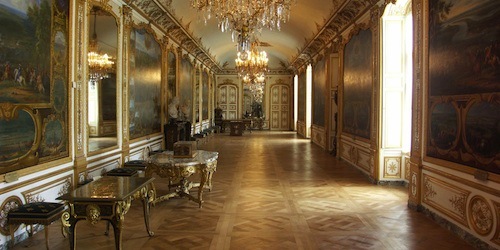 Paris France Attractions. Rising like a mirage from a moat in the midst of a dense forest, the Chateau de Chantilly houses the Musée Conde and features some of the best of 16th, 18th, and 19th-century French architecture.
During the French Revolution the orignal chateau was destroyed by an angry mob, but it was eventually rebuilt in 1844. Today it's open for tours and is an ideal day trip from Paris.
Science Museum
Cité des Sciences et de l'Industrie.
Parc de la Villette was built on the site of the former slaughterhouses of Paris and now includes an 880-foot-long research and exhibition center as well as two large museums: a music museum and the science museum.
The modern granite, glass and steel structure is organized around science themes such as the earth, space, physics and life. Don't miss the Geode, the giant polished-steel sphere. Located at Parc de la Villette in northeast Paris.
Travel Planning Guides
Guide to Paris
City Passes

Romantic Seine River Cruises

Fave Paris
Museum Tours

Paris Food & Wine Activities
Don't Miss a Single Paris Travel Tip.
Sign up for Le Petit Journal!
The Newsletter of Paris Insiders Guide
Don't Miss a Single Paris Travel Tip.
Sign up for Le Petit Journal!
The Newsletter Of Paris Insiders Guide