Paris Food –
Guide to Cheese Tours
Sample Fromage in the city of food
Paris Food. Charles de Gaulle is famous for complaining that it was impossible to govern a country with 400 kinds of cheese.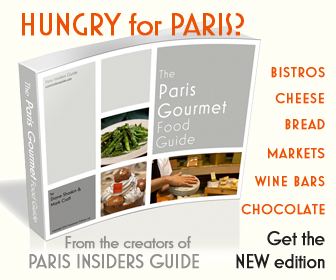 Today there are probably more like one thousand cheeses made in France, and the country is no more easily governed than it was under de Gaulle!
All those cheeses made throughout the country eventually find their way to Paris, which is why there are over 250 fromageries in the city.
Parisians love cheese and it's a standard course in many meals. A meal without cheese is like Christmas with oysters, they might well exclaim.
Get deep into Paris food culture by joining a cheese tasting workshop or walking tour during your visit to the City of Food! Here are offerings from our cheese platter, selected by our Cheese Concierge.
10 French Regional Cheeses and Wines
One of our favorite chefs is known for the excellent quality of his cheeses, and for his expertise from region to region.
Join François in his restaurant close to Gare Montparnasse where he will introduce you to ten cheese regions of France, and then pair each cheese with a a wine, beer or juice from the region.
Latin Quarter Wine & Cheese Tasting
In a cozy Latin Quarter wine bar, join our Sommelier as he guides you through four wines and explains the differences between their regions, such as the Rhone valley, Burgundy, and the Loire Valley.
He matches each wine course with a cheese that perfectly suits its flavors and aromas. Friday & Saturday. Tasting starts at 4:00 pm.
in a Cheese Cellar with a Master Affineur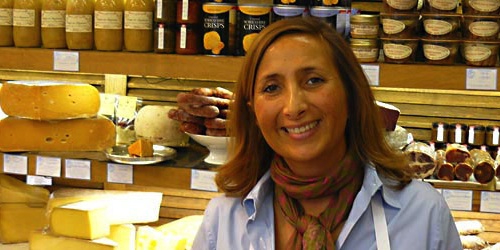 This is a rare privilege – you meet up with third generation Master Fromagère who proudly carries on her family tradition.
In her cheese cellar in Montmartre you learn about and taste a number of wonderful cheeses, while combining them with unusual flavors like olives, fig chutney, wine jam, and others. Served with traditional breads and wines from small producers.
Cheese & Wine Tasting Lunch in Paris
A Paris Insiders Guide favourite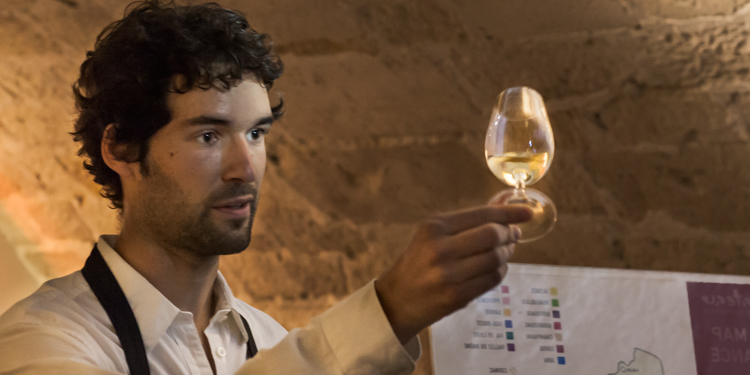 Go the distance and spend ninety minutes at a wine tasting and sit-down lunch at one of the best wine tasting rooms in Paris.
It's a fun and different way to have a meal in Paris. Arrive at noon to the 17th century wine cellar near the Louvre and taste six different wines from six different wine regions of France. You learn about each wine and about the food that's served with it – regional cheeses and meats from all over France.
Paris Planning Quick Links
Paris Airport Transfers

Best Wine & Champagne Tours

Best of Paris
Design Hotels
Useful Phrases
In French
Want To Learn More?
Don't Miss a Single Paris Travel Tip –
Sign up for Le Petit Journal !
the newsletter of Paris Insiders Guide