Our Review of
The Paris ComboPass
The bottom line is…you can skip the lines at museums and ride the metro for free. We recommend to our readers and other travelers, when planning their trips, to purchase a Paris city pass before they leave home, so it's in their wallet when they arrive.
We also advise that the pass combine entrance to the museums and free rides on the Metro and buses.
In this article we review one of the city passes we recommend, the Paris ComboPass.
There are two versions of this all-inclusive pass, and they'll make your trip to Paris much easier and, we think, more fun.
They each combine the best of the city passes — museums, Metro, and even more.
You certainly will save money with these city passes, but just as important to us, you'll save time. With your pass you won't have to stop to buy Metro tickets and – here's the best feature – you'll be able to breeze past the ticket lines at museums. Your time in Paris is precious, don't spend it standing in line!
Paris Insiders Tip
There are two combination Pariscity passes. Each provides free entrance to museums and unlimited rides on the Metro. To learn more —
Read our review of The Paris ComboPass, below on this page
Comparison Guide to Paris City PassesRead our complete Go Read It »
What's Included in the ComboPass Premium?
Included in the ComboPass Premium
1 – The Paris Museum Pass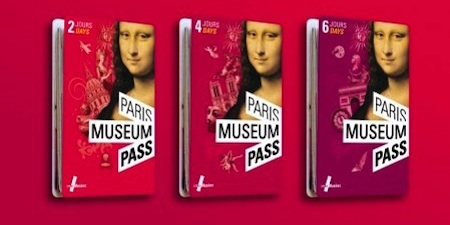 This comprehensive museum pass gives you free entrance to all the major Paris museums as well as dozens of the small museums that we find fascinating (and that you might not even have heard of, much less visited).
We'll say it again — we think the greatest benefit of the Paris Museum Pass is that you don't have to stand in line for tickets, but go right into the museums of your choice. And as many times as you want. Skipping the lines at these museums is worth the price of the pass —
2 – The Paris Visite Metro Pass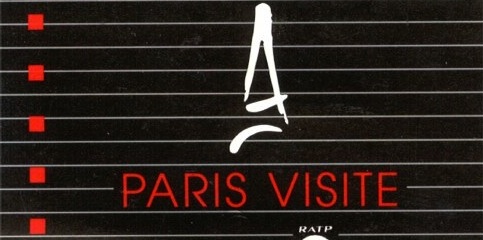 This feature of the ComboPass gets you free, unlimited rides on the public transportation system.
That includes the Metro, buses, the tramway, and the RER within central Paris.
The Metro is the most useful way for visitors to get around, because it's so easy to navigate and maps are plentiful in each station. But we also love the buses. They're not as fast as the Metro, and they take a little bit more planning, but you get to see so much more of Paris.
3 – More Fun Perks
Of the Paris ComboPass Premium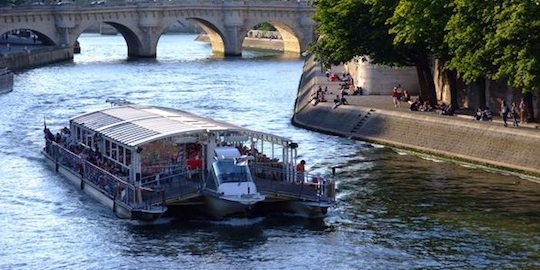 Like the Paris Pass, our other recommended city pass, the CombPass Premium throws in a few extra perks —
A Seine River cruise in included. You get 30 days of free online French lessons. And you also get a Paris street, Metro and bus map.
In addition, you can opt to personalize your pass by adding on features when you order —
Add a Versailles round-trip RER ticket
Add a disneyland round-trip RER ticket
Add a 2-Day Hop-on Hop-off Open Top Bus pass
The ComboPass Premium is available in lengths of time that usually will fit your travel plans.
4 – Special Offers & Discounts
The Paris ComboPass Premium provides some pretty good discounts at a few additional attractions. Here are a few examples —
Grevin Wax Museum — Save 30%
Tour Montparnasse Observation Deck — Save 35%
Espace Dali, the Dali Museum — Save 40%
When Should You Choose a Paris ComboPass?
1 — When you plan to visit a number of museums, and
2 — You want to get around on the Metro (the best way to travel in Paris), and
3 — You want to save a little money from the cost of the Paris Pass, but
4 — You're not all that interested in a wine tasting or visiting the Palais Garnier Paris Opera House. (These and a few other Paris attractions are not included in the Paris ComboPass.)
5 — It's also good if you want a 3-day or a 5-day pass, which is not available with the other major city pass, The Paris Pass.
The Paris ComboPass Lite
If you're just going to be in Paris for a day or two, or only want a "lite" museum experience, then you should consider the Paris ComboPass Lite.
This Paris city pass comes in a 1-day version and a 2-day version. It includes a Paris Visite Metro Pass for those days. In addition, with the 1-day version you get a Louvre Museum Pass. The 2-day pass includes the Louvre Pass plus a ticket to Musée d'Orsay.
This little brother to the Paris ComboPass Premium has some of the same features, such as —
A Seine river cruise
A Paris map
Free online French lessons
Optional add-ons
Want To Learn More?
Don't Miss a Single Paris Travel Tip.
Sign up for Le Petit Journal!
The Newsletter of Paris Insiders Guide
Don't Miss a Single Paris Travel Tip.
Sign up for Le Petit Journal!
The Newsletter Of Paris Insiders Guide