Insiders Guide to
Paris Chocolate Tours
Take your taste buds on a walking tour
of the best Parisian chocolatiers
Chocolate in France is an obsession. Paris chocolate is an art form, an entire food group that knows no boundaries. There are hundreds of artisan chocolate shops found throughout the city.
Debauve & Gallais, the first chocolate shop in Paris, opened in 1818 and is still found at the same location.
Then there are the modern masters, like Patrick Roger, Pierre Marcolini and a dozen others.
To be in Paris is to be surrounded by chocolatiers, each one with their own distinctive touch. It's easy to hook up with a tour that gets you inside the best of the shops, sampling and learning all about chocolate.
So strap on your walking shoes. Allons-y !
Chocolate & Pastry Tour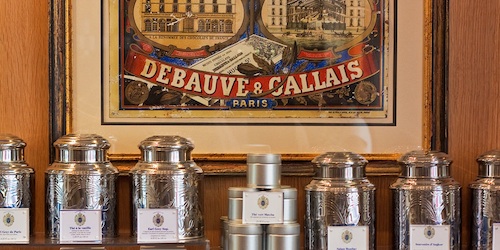 Combine your passion for Paris with your love of chocolate and fabulous French pastries.
Spend an afternoon tasting your way through the best Parisian chocolate shops, patisseries and boulangeries in this small-group walking tour.
The tour is limited to 8 people so you can feel like a real Paris Insider. A Paris food expert will lead you through charming neighborhoods as you learn how to choose the best chocolates, how they are prepared and even the history of the Paris gourmet world.
Chocolate Walking Tour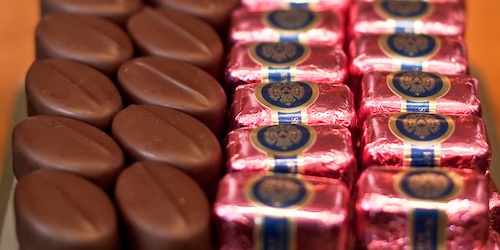 Want to focus on chocolate?
Take your sweet tooth on the trail to some of the best Parisian chocolate shops – all found on the trendy Right Bank.
As you savor the mouthwatering chocolates, your local guide will point out Paris landmarks like the Louvre and Place de la Concorde, and talk about the history of Paris including the delicious history of French chocolate.
The group is small and the pace is leisurely as you visit five of the most exclusive chocolate boutiques. Did we mention the free chocolate tastings at all chocolatiers?
Chocolate on Wheels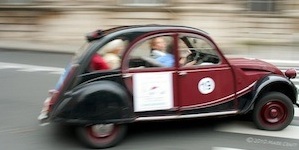 Chocolate, chocolate, chocolate.
Paris is full of great chocolate and on this tour you'll be able to sample the best of it, the easy way.
Give your feet a rest and try this tour on wheels. You'll move from shop to shop in a chauffer-driven 2CV or a Rover 75 sedan.
Or, better yet, ask to take the tour on an electric bike! Our Paris Gourmet Concierge will arrange it all for you.
A Short Guide to French Chocolate
• Praline: ground roasted hazelnuts and almonds simmered in caramelized sugar.
• Ganache: chocolate blended with cream and butter.
• Nougatine: roast almonds in caramelized sugar.
• Caramel: a mixture of caramelized sugar and butter and milk or cream.
• Pate d'amandes: almond paste – almonds ground together with sugar.
• Gianduja: An Italian specialty of chocolate ground with roasted hazelnuts.
• Nougat: frothy egg whites mixed with almonds, honey, sugar, and pistachios.
Food in paris Quick Links
Want To Learn More?
Don't Miss a Single Paris Travel Tip –
Sign up for Le Petit Journal !
the newsletter of Paris Insiders Guide