Guide to Choosing a
Left Bank Hotel
Cafés, Cobblestone Streets,
Museums, Chic Boutiques
Left Bank Hotels in Paris. When you imagine your dream hotel, you may well think about a Left Bank hotel in the City of Light.
There you can find romantic, charming, budget, luxury and boutique hotels on the southern bank of the Seine, in a variety of price ranges.
The heart of the Left Bank – and its oldest quartier – is the Latin Quarter (5th Arrondissement). West of there is Saint-Germain-des-Pres (6th Arrondissement), then the 7th Arrondissement, home to the Eiffel Tower.
You'll roam among iconic cafes, lively markets, stylish shops and world famous museums. You may never find a reason to cross the river. Here are some of our favorite Left Bank hotel picks.
Villa d'Estrées – Chic Boutique




17 Rue Git le Coeur
6th Arrondissement
With 10 beautiful rooms, the hotel is all warm tones and Empire-style furniture. Travelers rave about the location.
You're in the hub of the Latin Quarter, close to the Metro, surrounded by bistros, Notre Dame, and the pedestrian street Saint Andre des Art.
Hotel du Pantheon – Elegant Living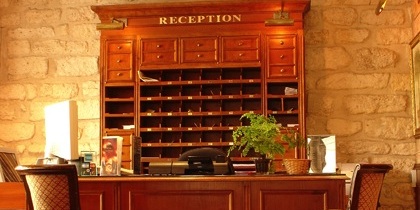 5th Arrondissement
Latin Quarter
Set in a 17th-century building across from the Pantheon and a five-minute walk from the Luxembourg Gardens, this Left Bank Hotel Paris has won a legion of fans.
All the rooms have chateau-style furnishings, some with four-poster beds and a spectacular view of the Pantheon.
L'Hotel - romantic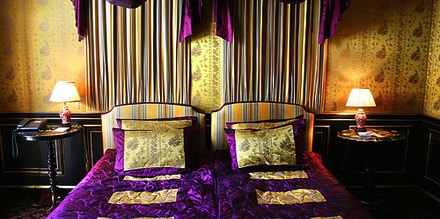 3 Rue des Beaux Arts
6th Arrondissement
L'Hotel is a temple to opulence. There are only 20 rooms, each individually decorated with velvet, marble, chandeliers, jade and marble.
In the basement, you'll find a perpetual-wave pool and mosaic steam room. Turn left and you're in Saint-Germain, turn right it's the Louvre.
L'Hotel is perhaps most famous as being Oscar Wilde's last home and the place he died on November 30, 1900.
Les Degres de Notre Dame – Classic




10 Rue des Grands-Degres
5th Arrondissement
With its beams, wooden panelling and prime location set back from the Seine, this hotel is a perennial Left Bank hotel Paris favorite.
Have dinner on the terrace or in the candle-filled dining room.
Hotel Lenox Saint Germain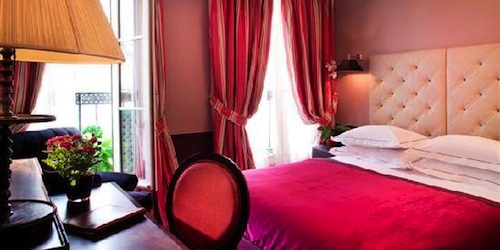 9 Rue de l'Université
7th Arrondissement

Follow in the footsteps of James Joyce, Ezra Pound and TS Eliot by checking into this literary hotel.
Discover the Art Deco bar and the cozy rooms. There's even an exterior glass elevator to take you to the top floors.
Paris Planning Quick Links
Guide To Paris Airport Transfers

Guide to Paris
City Passes
Fun Paris Tours
on Wheels

Romantic Seine River Cruises
Want To Learn More?
Don't Miss a Single Paris Travel Tip.
Sign up for Le Petit Journal!
The Newsletter of Paris Insiders Guide
Don't Miss a Single Paris Travel Tip.
Sign up for Le Petit Journal!
The Newsletter Of Paris Insiders Guide