Paris Itineraries
Joe Crachiola's Paris Photos
copyright by Joe Crachiola
Paris Itineraries. Here, in larger sizes, are the Paris photos of Joe Crachiola. All of these photos are copyright by Joe Crachiola. Contact him for information.
Joe Crachiola's Paris
Brasserie Les 2 Moulins, Montmartre

At Metro St Paul, In The Marais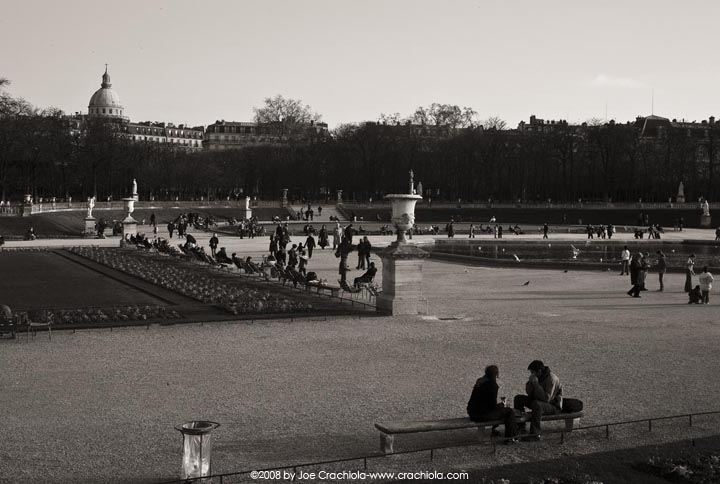 Jardin du Luxembourg


Left Bank Creperie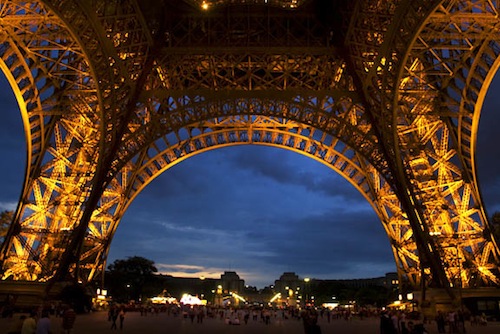 Beneath The Eiffel Tower At Night

Jardin des Tuileries In Winter


View of Paris from Sacre Coeur

Along The Seine

About Joe Crachiola
Detroit-born, New Orleans photographer and musician Joe Crachiola spends as much time as he can in France. His photographs have been featured in a number of one-man exhibitions, and his work is found in many galleries and museum collections.
His book of photographs of the Detroit River, A Year on the River, was published in 2011.
Visit his photo site to view more of his work, purchase prints, or to hire him for assignment.
Visit Joe Crachiola's photo site to view more of his excellent work or to hire him for photo work.
Return to Joe Crachiola's Paris »
Paris Planning Quick Links