Guide to the
InterContinental Hotels in Paris
Five-Star luxury in two Paris locations
InterContinental Hotel Paris. Whether you are looking for trendy or traditional hotels in Paris , InterContinental has a hotel for you.
Paris Le Grand, the original InterContinental Hotel Paris, is in an historic landmark building and is decorated in classic Louis XV style.
Set in the 9th Arrondissement, it's literally steps away from Palais Garnier, another historic landmark.
The second, and newest, Intercontinental Paris Hotel is Avenue Marceau and it's all about cool modern elegance.
It's located in a chic and trendy part of the 8th Arrondissement near the Arc de Triomphe just off Champs-Elysées.
The InterContinental Hotels in Paris generally have lower rates than many of the other luxury hotels in the city. That – combined with elegant decor, great service, and fave locations – make them a great choice for luxe accommodations in the City of Luxe!
Paris Insiders Tip
If you book early at either of the InterContinentals you may be able to save 20% ! Combine that with InterContinental's generally lower rates and you get a generous luxury hotel deal.
InterContinental Hotel Paris Le Grand
"You know you are in Paris at Le Grand!"






9th Arrondissement, Opera
Metro: Opera
Set in the heart of things, in the historic 9th Arrondissement, the InterContinental Paris Hotel Le Grand is close to chic shopping, the theatre, Place Vendôme and Palais Garnier, the stunning Belle Époque Paris opera house.
You'll find the perfect service and decor you'd expect from a hotel of this caliber. And then there's the spa — a fully-equipped fitness center open 24/7 as well as the luxurious I-Spa that offers thalassotherapy treatments, sea treatments and massages.
The Rooms
The InterContinental Paris Hotel Le Grand has 72 suites, each decorated to reflect the historical heritage of this Paris landmark building. There are four Presidential suites as well as a Honeymoon Suite, with inspiring views overlooking the Paris opera house.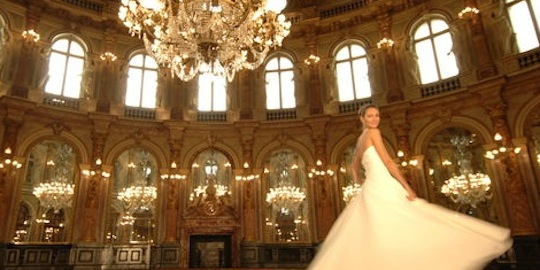 Hotel Paris Le Grand – Book Online For The Best Rates
Restaurant La Verriere
This impressive winter garden restaurant dominates the lobby of the hotel. Relax over breakfast or lunch. In the evening, La Verriere is transformed into a wonderland of soft light.
Café de la Paix
The other restaurant in the InterContinental Paris Le Grand, Café de la Paix, was built in 1862 and retains the look and feel of the glamour of the Belle Époque.
Here you'll find the classic French recipes, prepared by top chefs, as you'd expect in a luxury hotel.
Sit underneath the frescoed ceilings and gilded wood panelling and gaze at the Palais Garnier, directly across the street.
InterContinental Hotel Paris – Avenue Marceau
"Perfect location, special hotel"
The newest InterContinental Hotel in Paris is a boutique hotel just off Champs Elysée on luxe Avenue Marceau. Once a private mansion, the hotel has been created as a base for travelers, whether you're in Paris for business or just for pleasure.
Hotel Marceau – Book Online For The Best Rates





8th Arrondissement, Champs-Elysées
Metro: George V
The Marceau has features that will appeal to business travelers. There's plenty of meeting space as well as easy access to La Défense business region (a quick Metro ride away) and Palais des Congrès, the central Paris convention center.
If you're in Paris seeking the good things in life you'll find Avenue Montaigne's haute couture less than 10 minutes away on foot. Or you might want to visit the jewelers on chi-chi Place Vendome or one of the 3-star restaurants. For modern elegance the InterContinental Avenue Marceau is a perfect choice.
The Rooms
On the top floor the suites look over not just one Paris monument, but two — the Eiffel Tower and the Arc de Triomphe.
In the rooms a very soothing environment has been created — decoration in neutral tones and with modern furniture.
Here are some traveler reviews about the InterContinental Paris Marceau.
InterContinental Hotel Paris Packages
The InterContinental Paris Le Grand has put together special packages to make their offering even better.
Packages might include complimentary drinks, breakfast, entry to a museum or two, or a special spa experience. The offerings change regularly, so you're likely to find something new each time you check.
Tip: once you click through to the Le Grand package offers, also click on the "Special Offers" tab on that page and scroll through the pages until you find other deals at the two InterContinental hotels Paris.
Luxury Hotels In Paris France
Luxurious
Hotel de Crillon
Hotel Le Meurice
Paris

More Paris Five Star Hotels

Hotel du Louvre, Paris Luxury
***z-fb-like-button-bottom-sf.shtml***
Want To Learn More?
Don't Miss a Single Paris Travel Tip.
Sign up for Le Petit Journal!
The Newsletter of Paris Insiders Guide
Don't Miss a Single Paris Travel Tip.
Sign up for Le Petit Journal!
The Newsletter Of Paris Insiders Guide