Fine French Wine & Champagne
Tastings in Paris
You're in the city of food & wine –
immerse yourself in the culture!
Along with the food, Paris is famous for wine & champagne. Add that to the museums, monuments, history and overall beauty and you realize once again that Paris is one of the world's great cities!
To be in Paris is to be in the center of the best French wine, because all roads lead to the capital .
Champagne is the beverage of champions in Paris (and in France), so when you're there, forgo the cocktail for a glass of bubbly. And there are plenty of great places to drink champagne in Paris!
An easy way to learn more about this French specialty is to sign up for a wine tasting or a Champagne tour where, for an hour, an afternoon or a full day you sample delicate Burgundy, hearty Côtes-du-Rhone from Provence, lively Loire Valley Sauvignon Blanc, and/or crisp Champagne.
Paris Insiders Tip
Free wine tasting in Paris? A wine tasting is included as part of the Paris Pass which also gets you into museums and onto the Metro for free! Learn more »
Spend a Day in Champagne
A Paris Insiders Guide favourite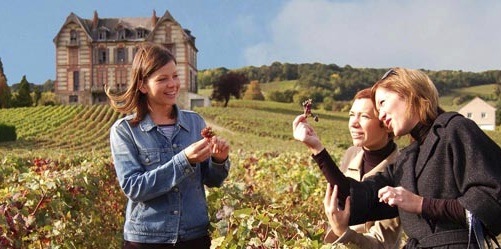 Enjoy a glass of bubbly (or three or five) as you spend the day exploring the regions of Champagne, just an hour outside Paris.
With its world-class vineyards, rolling hills, fascinating history and prestigious Champagne houses, a visit to this region makes for a fantastic day trip. You are picked up at your hotel and sped to the city of Reims in the heart of Champagne.
Ride through the stunning landscape of gentle hills and endless vineyards, visiting small family producers of champagne, taste the Grands Crus and visit their ancient limestone cellars, learn how the grapes are grown and the wine is blended. And sample, sample, sample.
Left Bank Paris Wine Tasting Promenade
Immerse yourself in the authentic wine and bar culture of Paris.
Your local, wine-expert guide takes you on a fine French wine bar stroll on the Left Bank, stopping at the bars preferred by local residents.
As you walk through the 5th and 6th Arrondissements you also have a chance to take in the famous buildings and learn something about the fascinating history of these legendary districts of Paris. 3 hours.
Montmartre Paris Wine Tasting Promenade
Explore another unique Paris neighborhood and taste the wines served at three local bars.
Your English-speaking wine expert starts by showing you the only remaining vineyard in Paris – it still produces wine every year!
Soak in the Montmartre atmosphere that inspired Picasso, Renoir and a host of famous artists, writers and performers.
Food & Wine Walking Tours of Paris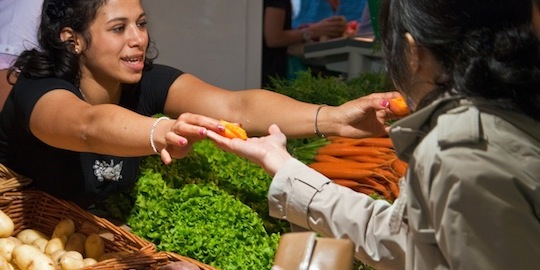 Love fine French wine and food, and want to get a little exercise at the same time? Then consider booking one of the food and wine walking tours of Paris.
Whatever your interest – chocolate, wine tasting, behind the scenes at a boulangerie – there's a walking tour for you, in the the Latin Quarter, on the Right Bank or in Montmartre. Read our reviews of the the best culinary walking tours.
Latin Quarter Wine & Cheese Tasting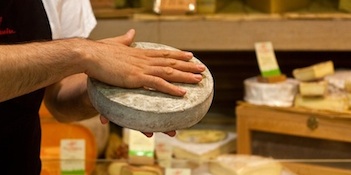 Join our Sommelier in a cozy Latin Quarter wine in a tasting of four different wines.
Learn the special aspects of the regions where they were grown, such as the Rhone, Burgundy, and the Loire Valley. Each course is matched with cheese. Friday & Saturday. Tasting starts at 4 pm.
Paris Wine Tasting near the Louvre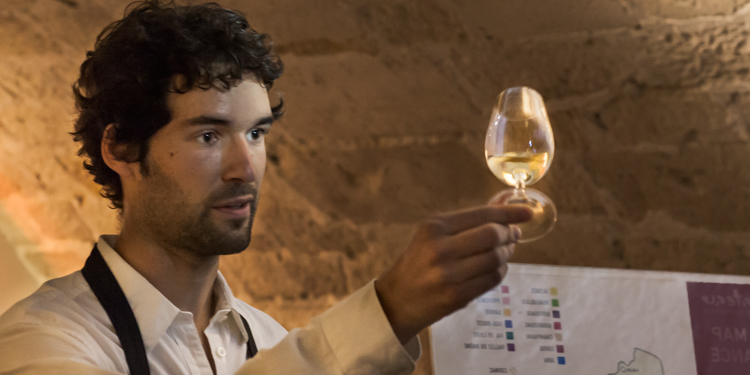 These fun and informal wine tastings cover a lot of wine territory in an hour or two.
The professional French sommeliers (who speak English) deliver an extensive tasting of award-winning wines – from Champagne to Sancerre, Bordeaux to Burgundy, Alsace to Rhone – in a wine bar steps away from the Louvre.
Choose from a one-hour French wine 101 class, or a more elaborate and longer session that will have you tasting Grands Crus along with delicious French cheese, baguette and charcuterie. You learn how to pair French wine with food, how to decipher a French wine label and how to distinguish the notable characteristics of fine French wine & champagne.
paris travel planning quick links
Don't Miss a Single Paris Travel Tip –
Sign up for Le Petit Journal !
the newsletter of Paris Insiders Guide