Inquiry Form for
Wine Tastings in Paris
Inquiry Form for Wine Tastings in Paris
Paris is the capital of the country, and the capital of French wine. So there's no better place than Paris to experience the variety, quality and history of French wine. We always like to book at least one wine tastingor champagne event when we're there. Guided tastings really add to the overall enjoyment of a visit to the City of Wine!
Please remember that you can't expect to book private tours and activities at the last minute. Make sure to book at least two or three weeks in advance.
In addition to stunning private tours of Champagne, our Paris Gourmet Concierge has put together a couple of private wine promenades in Paris, each one in a fascinating historic neighborhood. Plus, there are brand-new activities based around tasting the Burgundy Grand Crus.
Guide to Private Wine Tastings in Paris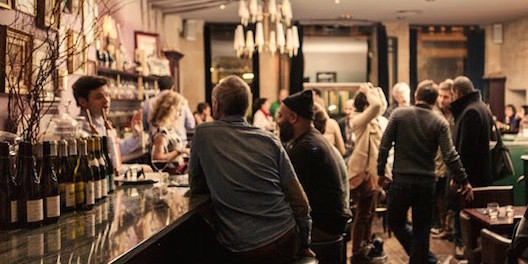 Left Bank Paris Wine Tasting Promenade. Wander through this charming Paris district with your French wine expert and guide to visit the bars and wine bars that are preferred by the locals.
Montmartre Paris Wine Tasting Promenade. Where Picasso and his artist friends once lived, painted, ate and drank discover some of the unique neighborhood watering holes. You also visit the only existing vineyard in Paris!
Grand Cru Wine Tastings. New for this year are these delicious wine and dinner events. Sip the great Grand Crus of Burgundy in an ancient cellar at a great price for these expensive wines. Even better, drink Burgundy Grand Crus, have dinner in Montmartre and take in a show at the historic Lapin Agile cabaret. Ask our Paris Concierge using the inquiry form below.
Left Bank Promenade — 2 to 8 people. Wednesday, Friday, Saturday at 3:30pm.
Montmartre Promenade — to 8 people. Tuesday, Thursday at 3:30pm.
Grand Cru Tasting — 2 to 8 people. Tuesday, Wednesday, Thursday, Friday at 4:00pm.
Grand Cru Tasting with Dinner & Cabaret — 2 to 8 people. Tuesday, Wednesday, Thursday, Friday at 4:30pm.