Eiffel Tower Pictures &
By Mark Craft
Eiffel Tower Pictures. We spend a lot of time in Paris and, over the years, our photographer Mark Craft has created a wonderful portfolio of photos of the City of Light.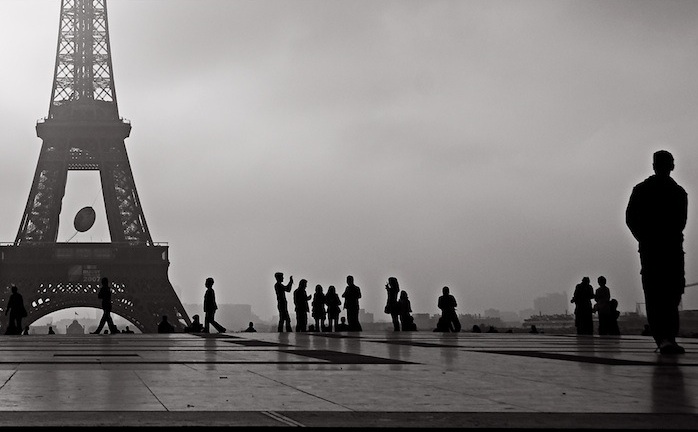 Lonely Figures at the Trocadero
Many of Mark's photos, including those of the Eiffel Tower, illustrate and enhance the articles here at Paris Insiders Guide.
These photos adorn our home and office. We've been enjoying them for years, and we thought it was time to share!
Now you can hang a memory of Paris in your own home by purchasing a fine art print of some of these captivating photos.
It's easy to do. Just visit Mark's photography website, select the Paris and/or Eiffel Tower photographs you want, and then use the contact form on the site to tell him what you'd like. He'll get back to you with the cost. There are dozens of original photographs to choose from.
Eiffel Tower Pictures
| | |
| --- | --- |
| Tour Eiffel Nocturne | Les Demoiselles |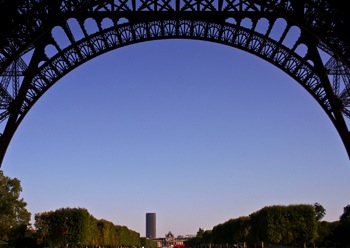 Eiffel Tower Dawn
The Eiffel Tower is the most visited monument in the world, not just in any given year, but throughout history, with over 250,000,000 friends since 1889.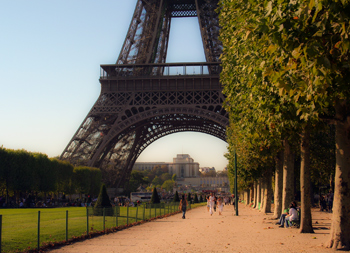 An Autumn Stroll
Even though it was ridiculed by critics of the time, and even though it was only meant to stand for 20 years, it's become the most enduring symbol of Paris.
Paris Planning Guides
Want To Learn More?
Don't Miss a Single Paris Travel Tip.
Sign up for Le Petit Journal!
The Newsletter of Paris Insiders Guide
Don't Miss a Single Paris Travel Tip.
Sign up for Le Petit Journal!
The Newsletter Of Paris Insiders Guide