Inquiry Form For Champagne Experiences in Paris
Use the form on this page to find out more about the champagne experiences our Paris Concierge can arrange for you.
Learn more about a night tour of Paris in a chauffeured Rolls Royce, being shown the best of the city from the back of a stretch limo with your entire posse, or arranging a private day trip to the Champagne region.
All of this takes place with plenty of bubbly!
You're in Paris! Really, is there anything more romantic?
Information
Vintage Rolls Champagne Night Tour
Nightly, 110€ to 145€ per person
2 to 4 people
Stretch Limo Champagne Night Tour
Nightly, 55€ to 110€ per person
4 to 8 people
Private Full-Day Trip to Champagne Country, Varietal Tour
Daily except Sunday, 230€ to 585€ per person
2 to 8 people

Another Paris Champagne Stop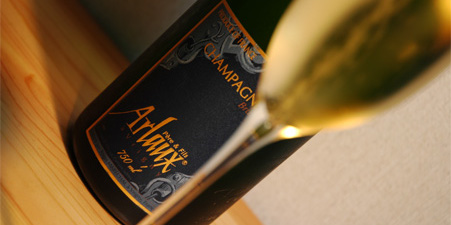 The Arlaux family, famous for their elegant champagnes, have a Paris boutique in the 5th Arrondissement.
Located in the historic Latin Quarter, between Rue Mouffetard's market street and the Jardin des Plantes, the shop provides a gourmet break in all things Champagne. The shop contains regional gourmet foods, including chocolates and cookies, as well as pretty things for the home and table.
Of course, you'll also find the Arlaux champagnes, and – here's our favorite – if you reserve in advance, the store is turned into a champagne tasting workshop. (Groups from five to ten people.)
29 rue Censier 75005
Tuesday to Saturday
10:00am to 1:00pm and 2:00pm to 7:30pm
tel: 01 47 07 43 08
contact@arlaux.fr
Paris Planning Guides
Don't Miss a Single Paris Travel Tip.
Sign up for Le Petit Journal!
The Newsletter of Paris Insiders Guide
Don't Miss a Single Paris Travel Tip.
Sign up for Le Petit Journal!
The Newsletter Of Paris Insiders Guide