The Best Hotels in Paris – Our Reviews & Recommendations
With literally hundreds (or is it thousands?) to choose from, the best hotels in Paris don't have to cost you an arm and a leg. Welcome to the Paris Insiders Hotel Guide, where we suggest the best Paris hotels in each category, to meet your needs and fit your budget.
As you might expect, the best hotels in Paris include some of the most famous hotels in the world.
But it's is such a diverse city that there are great hotels you haven't even heard of — in every corner, in every arrondissement, and in every price range.
If you're like us, you'll want to treat yourself just a little bit special on this special trip. After a long, long flight we love to settle in to a comfy and luxurious hotel where we feel pampered. And don't forget the romance!
We review a lot of hotels at Paris Insiders Guide. To make them easier to find we've grouped them into categories for you. Take your time and look through our reviews of the best hotels in the City of Luxury and then choose the one that's best for you!
In The Latin Quarter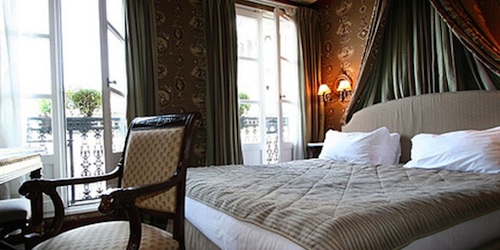 /a>
<
Trendy, upbeat and centrally located, some of the best hotels in are found in the picturesque Latin Quarter.
It's one of our favorite places to be in the city because you're close to so many attractions — like the Pantheon, Jardin du Luxembourg and even Notre Dame, just across the river.
Latin Quarter usually refers to the 5th Arrondissement, but it does spill into the 6th as well. Check out the hotels we like.
Left Bank Hotels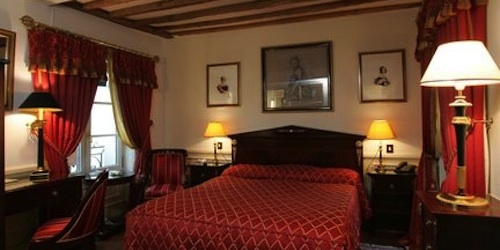 Famous writers have congregated in Saint-Germain-des-Prés quartier of Paris.
You, too, can find your temporary home at one of the charming Left Bank hotels.
The shopping is fabulous and it's where you find our fave department store, Le Bon Marché . You're close to the Eiffel Tower, Musée d'Orsay and the famous Boulevard Saint Germain. To learn more read our guide to hotels in the 6th & 7th Arrondissements.
The Most Highly Rated Hotels
This collection includes Paris hotels that have been rated the highest by actual travelers.
There are hundreds of reviews for each of the selected hotels, not just one or two, so you can be confident in the overall rating.
Family Hotels
Paris is filled with carousels, parks, museums and toy stores — it's a perfect place for families!
If you're going with your family, you want to find a hotel with just a little more room, extra beds for the kids, and maybe some special services. And that's just what we look for when we review family hotels. Read our guide to get started.
Oh, did we mention the two great zoos in Paris?
Airport Hotels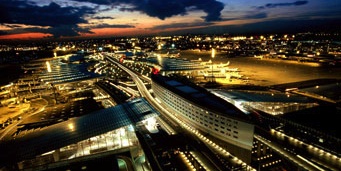 Have an early flight or an unexpected delay?
The best airport hotels are convenient, stylish and affordable. And, surprisingly, there are several we recommend, ranging from budget to luxury.
Read our reviews to make your airport sleepover as pleasant as a night in central Paris. (Well, as close as possible!)
Disneyland Paris Hotels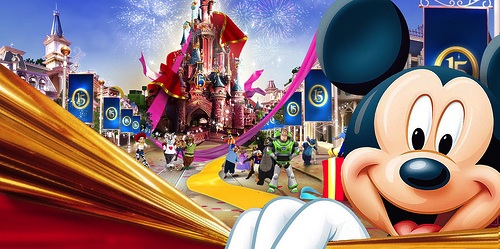 Just outside Paris is the happiest place sur la terre!
Although Disneyland is close enough to Paris for an easy day trip, if you want the full experience you'll stay a day or two. For that you'll want a nearby hotel.
There are quite a few hotels in the area, but we prefer to choose one that's either in Disneyland or attached to it. Check out our recommendations.
The Best places to Stay in Paris
If this is your first trip to Paris you'll probably want to stay in the center of things. So you'll want to choose one of the hotels we recommend that is located in a neighbourhood to the Seine.
We suggest the 1st Arrondissement, the 2nd Arrondissement, the 3rd, the 4th, the 5th or the 6th Arrondissements. Also consider areas of the 8th, 16th and 17th.
Of course there are lots of other great neighborhoods in Paris, from the 9th to the 20th Arrondissements. You can learn more about Paris neighborhoods in the Paris Insiders Guide to Paris Arrondissements »
Don't Miss a Single Paris Travel Tip.
Sign up for Le Petit Journal!
The Newsletter of Paris Insiders Guide
Don't Miss a Single Paris Travel Tip.
Sign up for Le Petit Journal!
The Newsletter Of Paris Insiders Guide