Paris France News March 14 2012
Willi's Wine Bar

Wine, Food, Art –
What more could you ask for?
Paris France News, March 14 2012. Sometimes old is better. That's what we felt after eating at Willi's Wine Bar. Thirty years after it opened this Paris institution is better than ever.
Owner Mark Williamson was on hand to serve us lunch and to offer us tastings of his own wines. The food and wine were both superb.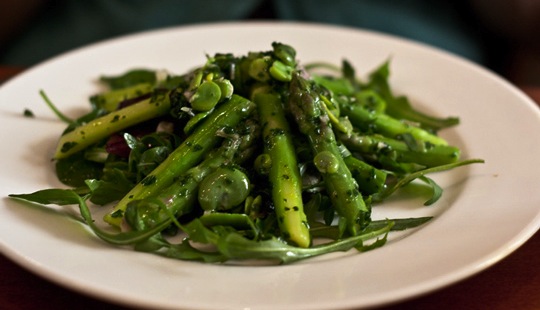 Spring was in the air with birds chirping and magnolias blooming in the neighboring Jardin de le Palais Royal. Meanwhile, Willi's was serving spring asparagus with fresh fava beans, artichoke salad with poached egg and an amazing poitrine de caille (quail) salad.
Our advice? Willi's Wine bar is a place you don't want to miss!
Willi's Wine Bar
13 Rue des Petits Champs, 75001
Website »
Paris Planning Quick Links