Paris France News March 07 2012
Our Book –
#1 in North America
Last night in paris
we were honored and thrilled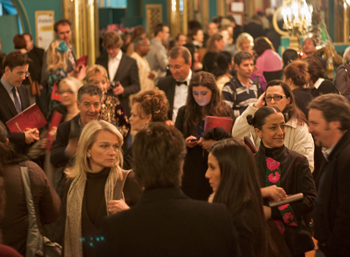 Cookbook Authors Gather at Folies Bergere
Paris France News, March 07 2012. Last night in Paris at the annual International Gourmand Cookbook Awards ceremony we learned that our book, How to Cook Bouillabaisse in 37 Easy Steps, placed first in North America in the category French Cuisine!
The world grand prize went to a French book (naturally!), but we came ahead of all the other American and Canadian books on French Cuisine, including well-known author Adam Gopnik's lastest book, The Table Comes First
.
It was a lot of fun being at the famous Folies Bergere theatre with the other finalists from all over the globe.
Copies are selling like crepes suzettes since the awards were announced, and you still get yours for only $19.95. (Free shipping.)
How to Cook Bouillabaisse in 37 Easy Steps
Culinary Adventures in Paris and Provence
Order Your Copy Now »
Paris Planning Quick Links