Paris France News March 2 2012
Paris Cookbook Fair 2012
where our book gets recognized!
An international event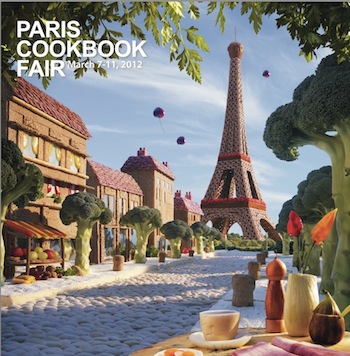 Paris France News, March 2 2012. The Paris Cookbook Fair is an annual event in which cookbooks from around the world are displayed and awarded.
This year it runs from March 7 to March 11. But, the night before the fair, at the famous theater, Folies Bergere, will be the award ceremony where food books published around the world in 2011 are recognized, and where a few books will receive the coveted grand prizes.
It's quite an honor that we'll be at the awards show and at the Paris Cookbook Fair, where we will be able to talk to publishers from around the globe about our book.
Such an exciting time for us! How to Cook Bouillabaisse in 37 Easy Steps won a Paris Gourmand Cookbook Award for French Cuisine, we have tickets to the awards show at Folies Bergere, and then, on top of it all, we learned that one of Mark's photos won first place in an international competition for Architectural Photography.
More soon, from Paris!
Paris Planning Quick Links